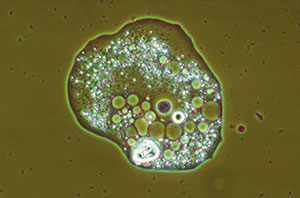 The One Cell Amoeba Eats Almost Everything!
This very enlarged photo of an Amoeba is important in understanding why Recycling is important.
Amoeba have eating habits similar to our children. Our Children for the most part do not like spinach and will avoid eating it. Amoeba don't like plastic bottles or any petrochemical product and avoid it like the plague. Consequently plastic bottles stay in the ground for hundreds of years spoiling the environment.
KIDS LEAD THE WAY TO RECYCLING!
Quitman is an Enhance Community Supporting the Environment.
Recycling is picked up on Wednesday.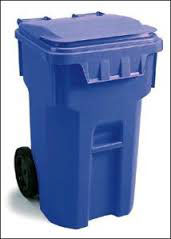 Trash-can-Web-site-button-FAQ-recycling-sept
30 Gallon Containers such as the one pictured are furnished at no charge by the City. They are for recycling use only.
Mixed Paper & Paperboard to include;
Mail, catalogs, phone books, magazines, shredded paper, paperback books, file folders, newspapers, and paperboard (cereal & beverage boxes)
PLASTIC, AND ALUMINUM TO INCLUDE
Aluminum cans, but not aluminum foil or pie tins
Plastic #1 & #2: The type of plastic is stamped on the bottom of the container inside the recycling symbol. Do not include plastics with the #3-7 Stamp
Examples #1: Water Bottles, soda bottles, and some food containers.
Examples #2: Milk Jugs, shampoo, bleach, and laundry detergent bottles
Cardboard should be flattened but should not include greasy pizza boxes, styrofoam peanuts, or bubble wrap.
Winner of Recycler of the Year! Our Citizens care about the Environment, period. City furnishes containers.