Saturday, September 25, 2021, will be a very special day for Clarke County. On that day, we will be celebrating Clarke County's CLARKE FEST, formerly the annual Clarke County Forestry and Wildlife Festival. This festival is sponsored by the Clarke County Chamber of Commerce. The Chamber has sponsored a festival for the past 30 years.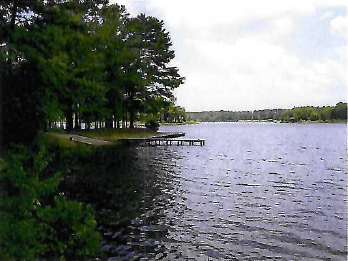 The day will be filled with activities for every age group, and the event attracts citizens from our local area, as well as people from throughout southeast Mississippi and west Alabama. Come out for a fun-filled day for lots of entertainment, including food vendors, arts & crafts vendors, Mr. Paul Brown Memorial Car & Truck show, Plenty of Entertainment, Information Booths, Bow Wow Beauty Review, Pony Rides and the opportunity to have your child's picture taken with the Cutest Little Miniature Bull, 3 Bounce Houses, Raffles, Boutique Clothing Vendors, Trade Displays, Emergency Vehicles Displays, Displays of Fire Trucks, Bloodmobile available onsite for Blood Donations, Bass Tournament and much more activities for everyone.
Archusa Creek Water Park
540 County Road 110
Quitman, MS 39355
Activities include Arts & Crafts, Trade Exhibits, Local Talent Entertainment, Food Vendors, Children's Games, the Paul Brown Memorial Car Show, and a Bass Tournament!
Paul Brown Memorial Car Show
Registration Fee $20, No Pre-registration
Registration Table  Open at 9:00 am * closes at 12:30 pm * Drawings at 1:00 pm
Awards will be made by drawing of entered car registration number. Ten drawings for $50 to $300 cash each plus a final drawing for a free, 2-night stay at any Pat Harrison Water Park. All entrants are eligible for this prize.
Click here for more information on the Paul Brown Memorial Car Show.
Clarke County Fest Bass Tournament
Safe light until 2:00 pm
Limit 2 per boat
$70 Entry Fee
Payout is 50% of Entry Fee (1st place: 50%, 2nd place: 30%, 3rd place 20%)
Click here for more information regarding the Bass Tournament.